Florence Barrère de Groot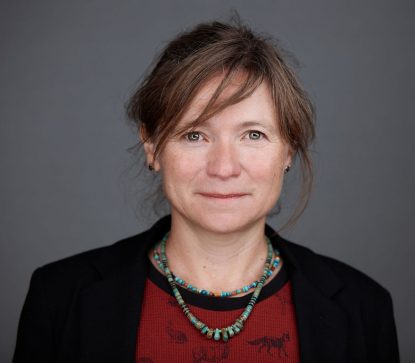 Qualifications: PhD
Date of appointment: 2017
Florence Barrère-de Groot has a PhD in a biomimetic materials for bone regeneration and over 15 years professional experience. She leads the development of new products for bone repair at Kuros Biosciences BV. Graduated in Biomaterial Sciences, her interests lie in the creation and market authorization of innovative devices for clinical use. Her relevant experience includes:
– Leading projects for the commercialization of submicron surface structured implantable medical devices for 10 years
– Development of new products formulation, patent, GMP manufacturing process; biocompatibility, sterilization, coordination of preclinical and clinical studies.
– Market approval for clinical use in EU and USA (CE mark, 510k clearance).
– Experience in preclinical and clinical trials, bone graft products for the spine, orthopaedic, dental and craniomaxillofacial use
– Patenting, Intellectual Protection, Freedom to Operate and PCT application of methods and products
– Co-authorship of more than 25 journal papers on bone grafting materials, book chapters and a number of conference publications
Fancy working with Kuros?
Send us your details and we will be in touch...
GET IN TOUCH